Description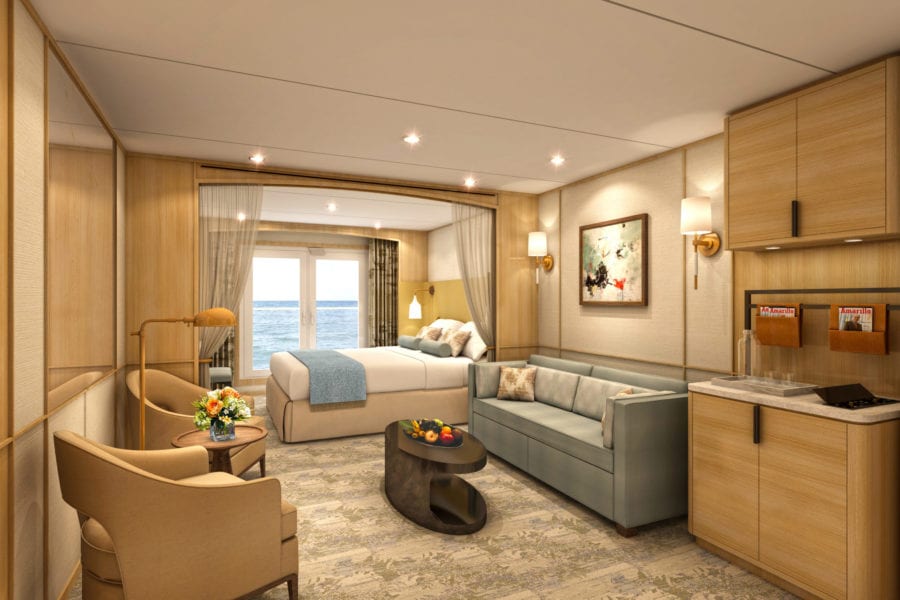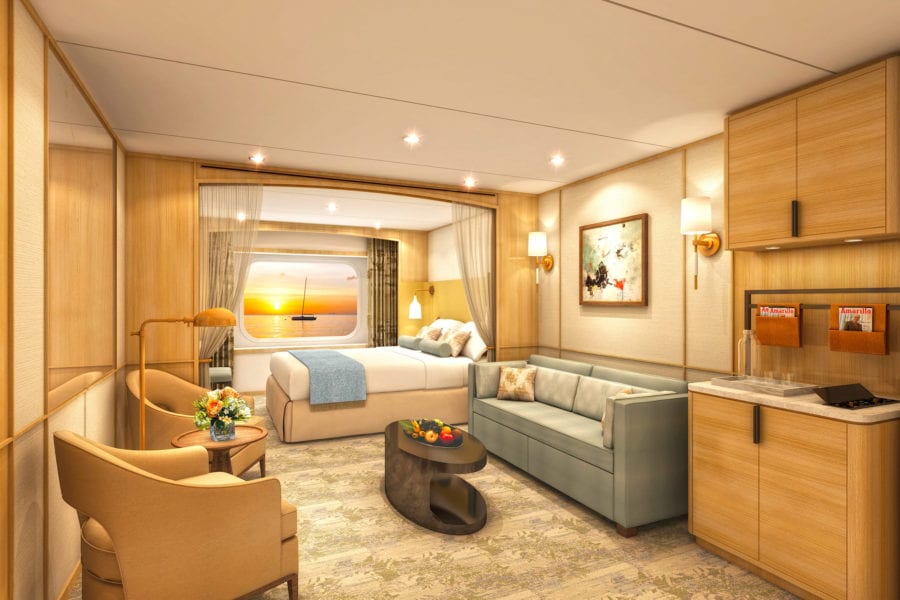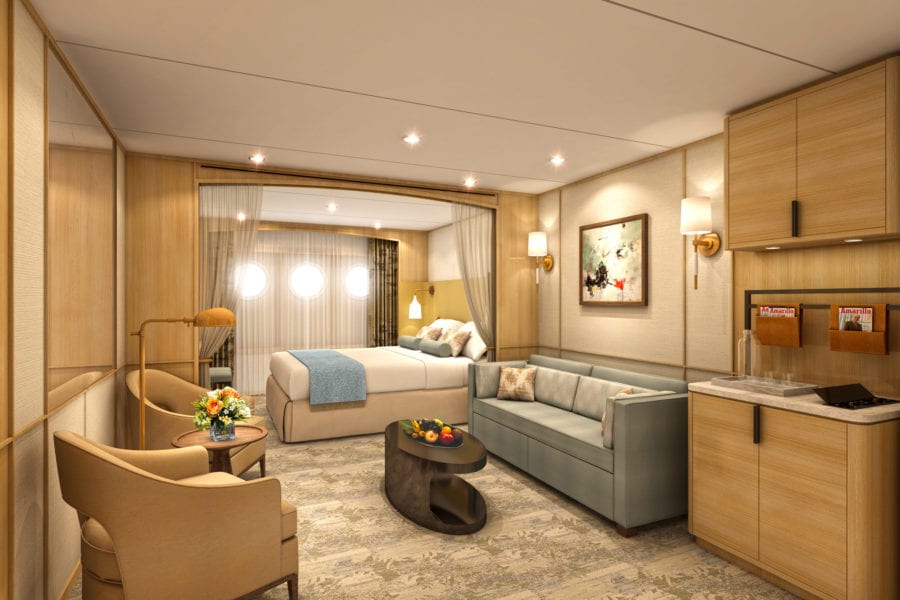 Stateroom Category

Description

Santana's New Zealand Fares*

Owner's Suite Forward

Deck 6

$9,899*

Owner's Suite Mid-Ship

Deck 6

$9,899*

Classic Suite

Deck 5 

$8,799*

Deluxe Suite

Deck 4, 5, or 6

$8,299*

Balcony Suite 2

Deck 6

$7,299*

Balcony Suite 1

Deck 5

$6,999*

Ocean View Suite 4

Deck 6

$6,499*

Ocean View Suite 3

Deck 5

$6,199*

Ocean View Suite 2

Deck 4

$5,799*

Ocean View Suite 1

Deck 4 Bow

$5,499*

Porthole Suite

Deck 3

$5,199*

* Fares are Per-Person & Double-Occupancy
* Fares are set at time of purchase, and are otherwise subject to change based on availability.
* Please note that the number of rooms in each category is limited and unchangeable.
Please Note:
Stateroom Prices are per person, double occupancy
Deposits listed below are per stateroom, up to two participants
A comprehensive "cruise extras" fee of $800 per-person includes a long list of off-ship activities, admissions, interpretive guides, site fees, ride support (SOS vans driven by pro mechanics & morning shuttles to give casual riders a head start), and non-rider support (a daily touring coach that takes non-riders or cyclists who want a day out of the saddle). Note that this is less than the average cruise passenger pays for a week of "deluxe excursions." Government mandated Port Taxes and Facilities Fees are $225 per-person. Mandatory shipboard gratuities of $180 per-person includes valet bike handling, and are collected in cash at the event.
Here is a full listing of Santana Adventures' Terms & Conditions. Your initial deposit is refundable for 14 days. Unless you cancel in writing within that 14 day period, the following Scary Cancellation Policy applies to Santana's chartered cruise events:
Because cruise ship charters are binding, non-cancelable contracts, Jan and I will only enter into this charter based on your confirmed-with-a-deposit commitment. In effect, we undertake a huge risk by guaranteeing full payment on your behalf. After entering into this obligation, we cannot afford for you to back out, for any reason. This is the same policy that existed on all of Santana's cruises for the past dozen years.
Santana's acceptance of your registration and non-refundable deposit for this event is subsequent to your agreement to pay the remaining balance in full. While Santana allows limited refunds on Rallies and Tours, Santana's Cruises are non-cancelable, non-transferable, and non-refundable. When the possibility of paying yet not attending is unacceptable, Jan and I recommend Travel Guard Trip Insurance. For the past 25 years hundreds of our clients have relied on Travel Guard coverage without a single complaint. An informative application is available upon request; and further information is available online.